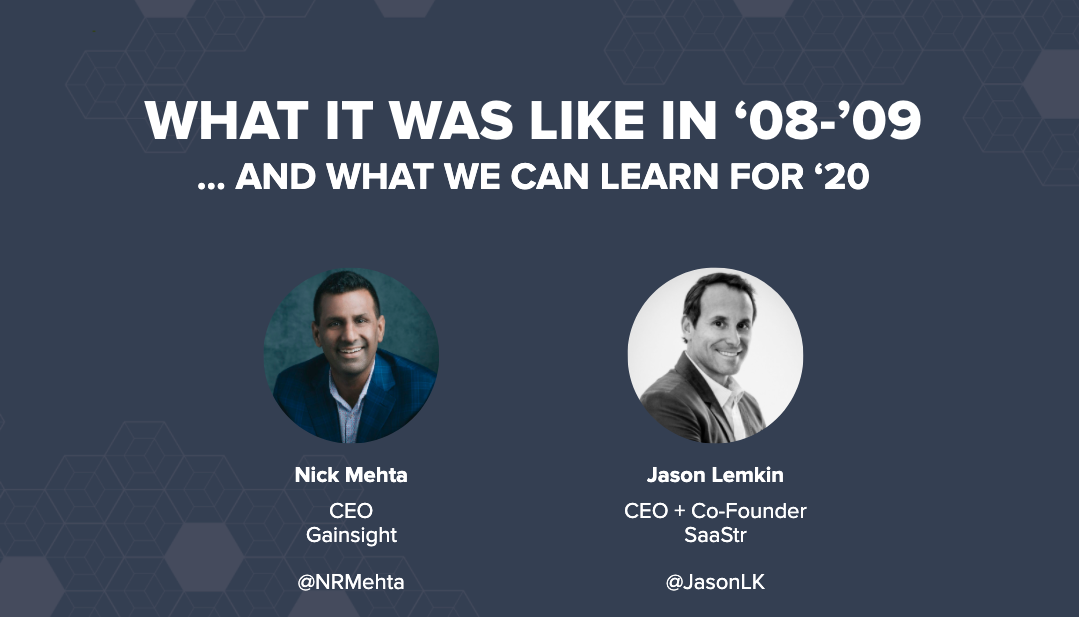 "Worst since 2008."

That's a phrase that keeps popping up as the global economy witnessed a massive downturn due to the spread of the Covid-19 disease. With stock markets in freefall, supply chains broken, travel bans enforced, and millions in self-quarantine, it's clear that most businesses will be negatively affected by the crisis. But just like the 2008 crisis, this too shall pass and businesses must prepare accordingly.

So how did businesses cope last time? What lessons can be learned from the past?

Jason Lemkin, CEO/Co-founder of Saastr and Nick Mehta, CEO of Gainsight answer these very same questions in their recent webinar.